202X - The Universe is proven to be a Simulation
An outbreak of nihilism and crime follows the discovery. It is not long before institutions and criminals develop a way to cheat our false reality and achieve impossible feats. They call this new tool Glitch and its uses vary: from editing the body with superhuman capacities to manipulating the elements and the Earth. Those who yield this new power are called Glitchers, and they are held as the Greek Heroes of the new times.
Edward Williams is a naïve anime-geek teenager from Chicago who dreams of making a difference in the world. He becomes a Glitcher when Thief Queen Elizabeth Shao, a legendary Glitcher herself, suffers a betrayal by the hands of her comrades and invades the boy's body in order to cheat Death and plot her revenge.
Together, Edward and Thief Queen will build new bonds, live many misadventures and try not kill each other in an ever more chaotic America.
---
Cover art by the talented graphic designer ssddx. The entire novel's philosophical proposal is about finding meaning in a nihilistic world. This novel is a fun juvenalia take on the impact of the 'Death of God' and Descartes's skepticism. ;)
(Back cover)
Overall Score
Style Score
Story Score
Character Score
Grammar Score
Total Views :
15,277
Average Views :
694
Followers :
143
Favorites :
23
Ratings :
30
Pages :
152
Overall Score
Style Score
Story Score
Grammar Score
Character Score
As of "When the Stars Fall (Part 2)"
Story: I can see that you know where you want to go with the story. You've started many small plots and hinted at plenty of setting details to give the plot momentum.
Style: Great, good pacing, good scene description. However, I want to point out that if a reader skipped your front page story summary they would be missing some significant context going into the story. Also, this is a personal preferene, but I noticed it wasn't clear who was speaking in parts of the conversation among the Skulls. I dislike ambiguity as to who is speaking, but that's a style preference I suppose.
Grammar: Impeccable.
Characters: Good characters. We've seen motivations, a little personal history for everyone, and I can see characters fitting into the (as yet wide open) narrative.
Overall: Great start to the story. I love the premise. It's a popular topic of philisophical discussion, so I look forward to a Sci-fi / superhero treatment of the idea.
Overall Score
Style Score
Story Score
Grammar Score
Character Score
Story: Seems to be well thought out, even though this is just the start. Like snowball rolling down a hill, it's not huge yet, but you can see it will grow. Let's up we don't hit bump or wall.
Style: Overall great style. Flows easily and I personally didn't get caught up anywere. Better than some published titles I've read. Keep it up.
Grammar: I'm not a good judge of grammar because english is not my native language, but top 5% of royalroad for sure.
Character: Strong foundation for our characters and don't clash with the base story. I look forward to how they all grow.
Overall: I really enjoyed the start and have high hopes for the future.
The concept is brilliant, the story well excecuted and the potential is through the roof.
I enjoy the various abilities of the main characters and side characters are decently fleshed out. The tables and pictures shows how much effort you have put into the story and I anticipate future releases.
I plan on doing an advanced review once you get further into the story, but this is a placeholder to encourage others to read it until then!
Overall Score
Style Score
Story Score
Grammar Score
Character Score
An absolutely fantastic story with funny and relatable characters and a great sense of style that you should read!
Story: a fast paced story that has great character development and it needs to release more chapters!
Style: it seemed a ton like "how to tame your princess" except with less random humor and less crazy plus it needs to release more chapters!
Character: They were good and they had a ton of depth that a ton of characters on this site dont have it also has relatable charaters that take some of the labour out of living and it needs to release more chapters
Grammar: 8/8 would analyze again
Ps. ADD MORE CHAPTERS!
pps. Please?
Overall Score
Style Score
Story Score
Grammar Score
Character Score
A bit of backstory to this review:
I was against the novel. When Media came to me, texted me a cover, saying "this is gonna be it". I was like: what about the last 4-5 times it was gonna be it?"
I know I sound rude but I was not excited for this at all. He gave me Chapter 1 to give some feedback and I took a week to even start reading.
I feel guilty for that. I read up to Chapter 12 (I am a spoiled) and I can confirm that even if Glitch is not it, it is something else. :33
The style is fast-paced, fun and vivid. There is no constant switch from perspectives that sometimes makes Media's big scenes way too difficult to read.
I have nothing to say about grammar.
Story is great. We are always seeing a new aspect of the world and learning about new lore points. The gimmick of Glitches as being kind of like magic when reality is a simulation is a really cool concept and it is insane how tropes of fantasy like dungeons and monsters get interpreted in the lore.
Characters. They are very relatable, even the more gimmicky characters like Edward's classmates have insecurities to them. Everyone got their own voice. When I see a dialogue, I can tell who is saying that without tagging (there is excessive tagging at times, but not enough to take out points). The characters are impressive and distinct, I can't wait to learn more about them, as heartwrenching as some of it might be. They deal with a lot of problems that we have to deal with in real life. Like depression, abusive families, fake friends, jerk boyfriends, politics, getting pushed around, having to stand up for yourself and for other people...
This is a very deserved 5/5. For Pat: I still don't think this is gonna be it, but it is up for readers to decide! Anyone who reads this is in for a blast.
Congratulations! This is my favorite of your novels! ~~
Overall Score
Style Score
Story Score
Grammar Score
Character Score
This story is a rollar coster, each twist and turn leaving you gasping for breath and completely unsure what is going to happen next. It's fresh, original, and new, and every word brought something new and unique that touched me and I have no doubt with touch other readers as well. The plot began with a bang, and rapidly picked up speed from there- the author doesn't waste time on set up. He brings you the story first and expertly weaves the story into the backround.
Style score: The style itself was wonderful, and the sentences flowed very smoothly. The book itself is very fast paced and full of action, and it can be hard to follow sometimes with all of the things happening, but it's a very smooth read with very little hiccups.
Grammar score: The grammar is fabulous, and although I wasn't really paying attention, I don't think I noticed a single mistake.
Story score: This is my favorite part. The story is so unique, so vivid, and so real. It grabbed me, taking me on a journey along with Edward and leaving me constantly clicking buttons to try to get to the next page. It made me catch my breath multiple times, putting my hand to my chest and struggling to believe what was really happening.
Character score: The characters are real and vivid with their own quirks, flaws, and attributes. The author makes them real- they each have their own identities that can't be taken by anyone else. They all have motivation, as well as lots of insecurities that the author really builds on as the story goes on. They deal with a lot of issues that people in real life can struggle with as well, making it really meaningful and stirring.
Its so great you made a wild lurker appears !!!
Congratulation !
Overall Score
Style Score
Story Score
Grammar Score
Character Score
I read this story until chapter two so probably I won't be totally accurate with this review. However I will keep reading this because it really got me, now I can't stay without knowing what happens Edward, the queen and her group.
First of all, I will talk about the strong points, which are a lot. The characters are well developed and I kinda like the queen. The story is ten out of ten, so it really hooks up and makes you continue reading and the grammar is quite good, although I have seen some repetitions and other minor mistakes I will look another way. Also, I had the luck to meet the writer and he/she knows where this will go and how the story will continue, he/she has a clear idea.
The only bad thing is that the paragraphs are too separated which kinda makes it hard to read since you don't know what is connected and what not.


In conclusion, I totally recommend this book for someone who likes thieves stories such as me. Also if you want to have a good time, sometimes hilarious, read it, you have nothing to lose.
My reaction reading: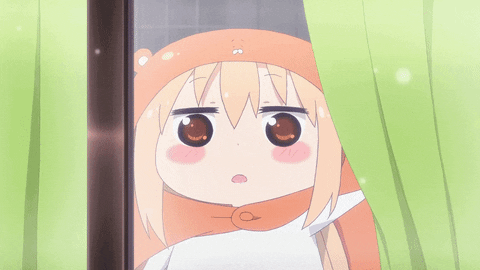 I like the story, it is going in a good path,keep it up!
i ask for you to not do too much cliche (some is always healty)
Overall Score
Style Score
Story Score
Grammar Score
Character Score
Great story, enjoyable and a real page turner that is hard to put down.
The style is pretty good and is unobtrusive enough to make reading an absolute breeze.
The story is great and the eponymous glitches are a breath of fresh air in face of the hackneyed tropes often found on rrl.
The grammar is pretty good. There are, as always, a few minor errors, but I'll chalk those down to glitches. Nothing distracting and the meaning of sentences are clear even when there are errors.
The characters are a major draw to the story. They're lively, realistic and able to be empathised with. There's a whole cast of characters so if one rubs you up the wrong way there are plenty more to suit your fancy.