#1
Hello, I would like to have a covert Art made for 
http://royalroadl.com/fiction/14088/convergence-of-fates
I have a previous attempt done but it is not satisfying enough. Wanting more of a comic feel for it.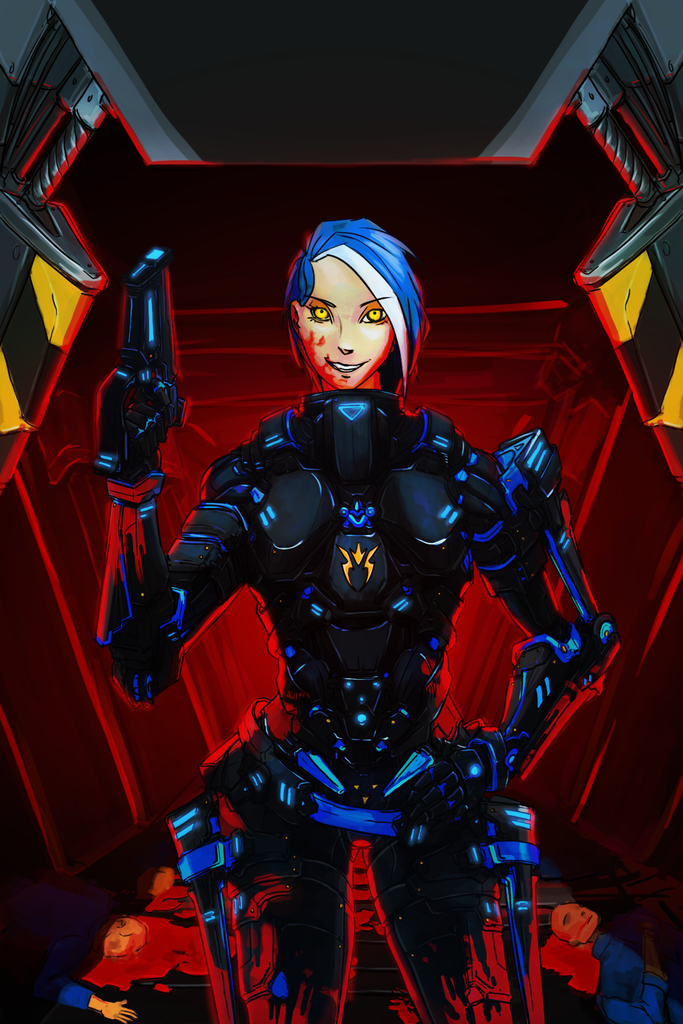 This is the previous attempt. I would like an artist to help me making it better?
Like on the cover I wish to have a drawing made of Fenicia Kranicar my MC in power armor and gun at the front of the picture.
Fenicia is 5"11, has a the same hair color as on the current picture, golden eyes, the same crazy smile. I wish to keep the same type of background, the corridor of a space ship bathed in blood with bodies behind (if possible). The dimension of the picture should be 1200x1800.
Would it be possible to work on a good Font for the title too? "Convergence of Fates".
Like I said, I want it done in comic style.